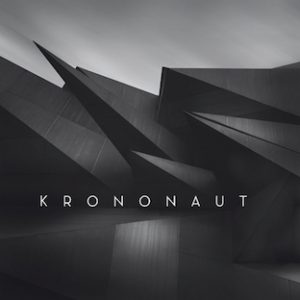 ギタリスト、レオ・エイブラハム(ブライアン・イーノほかと共演歴)と、ドラマー、マーティン・フランス(ニルス・ペッター・モルヴェらと共演歴)によるアブストラクトなサイケ・ジャズ 〜インプロ・アルバム、と、一応。
Leo Abrahams: Guitar
Martin France: Drums
Tim Harries: Bass (2, 4, 5, 6, 8)
Shahzad Ismaily: Bass (1, 3, 7, 9)
Arve Henriksen: Trumpet (1, 3, 6, 7)
Matana Roberts: Saxophone (8, 9, 10)
Produced and mixed by Leo Abrahams
〜以下、メーカーインフォより
Coming out of the fertile London jazz and experimental scenes, Krononaut is a richly textured new ensemble helmed by guitarist /producer Leo Abrahams (Brian Eno, Imogen Heap, Jon Hopkins) and drummer Martin France (Nils Petter Molvær, Evan Parker). The album features an esteemed group of collaborators and a sonic footprint that channels spectral ambiance, 'fourth world' expansions and a gorgeous slow-boiling pointillism.
'No one's dictating where it is going. We are treating it incredibly carefully. That sort of music, it's delicate. You've got to know what you're doing, but at the same time not do it' — Martin France (Krononaut)
Krononaut are a posse of time-expanding shapeshifters who, in the space of two sessions recorded early last year in London, have managed to produce ten cuts of arresting, deeply immersive instrumental music. Tak:til, Glitterbeat's experimental arm, now fifteen releases strong in a little over three years, has again found a record that echoes many key aspects of its emerging soundworld.
The core of the album is provided by Leo Abrahams, whose startling guitar lit up Small Craft On A Milk Sea, some of Brian Eno's best work of the last couple of decades, and who plays and produces here, and Martin France, the extraordinary drummer whose wide list of achievements and collaborators includes Evan Parker, Nils Petter Molvær and, more tangentially, Elvis Costello. Experimental music contains multitudes, so it's perhaps no surprise that the two men came at it from, if not opposing sides, then from two radically different backgrounds: Leo, who started off studying classic composition and who, in his own words, 'can't play jazz', and Martin, whose playing rests precisely on what he refers to a 'jazz sensibility', on everything about interacting within and shaping the music implied by that term.
So those are the terms of reference right there―freedom and a room for creativity that Martin says is rare and in which he, in particular, delights in. 'I have never encountered anybody who has quite the approach [Leo] has. He keeps it open to whichever way it might want to go.' Leo returns the compliment: 'I had never played with a drummer like Martin before. It felt really exciting.'
Also in on that first session was Shahzad Ismaily (Tom Waits, Laurie Anderson, Marc Ribot), who was looking for some playing time while in London. Like many great multi-instrumentalists (on this album he plays bass), he was keen to find a frame for the 'attitude' they should seek in the session; Leo obliged by playing some Madoh, shamanic funeral music from Tajikistan, whose unique rhythms ended up informing both the guitar and drums on this record.
A second session was inevitable, this time joined by bassist Tim Harries (June Tabor, Byrne & Eno), American saxophonist Matana Roberts (best known for her acclaimed Coin Coin album series) and Swedish trumpet maestro Arve Henriksen. Save for Henriksen's gorgeously melodic, flute-like lines, Krononaut was improvised live with no overdubs. Yet these soundscapes never feel jammy or unfocused, possibly because of the influence of another of the album's spiritual touchstones: avant-garde pioneer Morton Feldman. As Leo points out: 'In terms of harmonies and the almost playful but ritualistic reiterations of motifs, Feldman's structures are not really linear in the conventional sense― they are more like refractions of a set of intervals and motifs. Contemplative rather than directional. And that was something that really interested me as a possible basis for my own improvisation.' For Martin, listening to the outside music Leo had brought to the session 'was a wonderful way to start off the actual playing, but then we started to get a footing and feel out what sort of landscape we could create with the way we were all playing. Yes, we did have a starting point in terms of some ideas, but it very quickly took on its own life.'
What this all produces is a subtle and intricate record that expands with each listen. In contrast to Pulled By Magnets' Rose Golden Doorways, tak:til's other major release of 2020, it expands through its details rather than through tectonic effort: this is not a loud record. Rather, as Martin points out, it is a 'delicate' one. Pointillistic and often quietly restless. Rough edges butting against discrete spaces. The groove is mournful at times, but with an effect that is never less than cinematic, as in the startling 'Wealth of Nations', in 'Leaving Alhambra', which sounds like the score to Peter Strickland directing mid-period Elizabeth Taylor, and in 'Convocation', the album's closer, where Roberts's spectral sax lines pull against the track's widescreen instincts, returning it firmly to the flickering late-night TV and the feeling that, while not everything is right with the world, it continues to make some deep and beautiful noise.